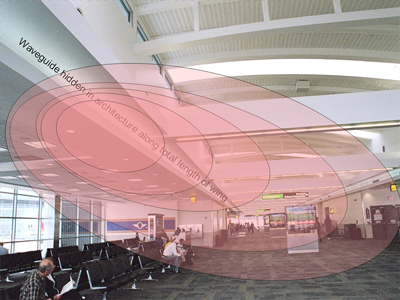 Wireless Expressways, Inc. was founded in San Antonio, Texas, by wireless industry veterans Charles Becker and Michael Fischer to design, manufacture, and market new, advanced, wireless signal distribution systems that solve the industry-wide problem of insufficient and unreliable signal coverage in indoor facilities.   
Becker has several decades of experience in the design and deployment of hundreds of wireless networks for warehouses, distribution centers, offices, industrial sites, schools, ocean-going systems, and city-wide wireless networks. He holds thirty four patents in wireless systems and electronics design, thirty of which are assigned to WE, with more pending in the US and abroad.
Fischer wrote major portions of the IEEE 802.11 standards during a decade of very active participation on the 802.11-1997 through 802.11i-2005 committees and was technical editor for task group E. He was the architect of the controller chip used in the first 100 million Wi-Fi devices and holds over 50 patents in wireless  and other communications technologies.
WE plans call for a continually expanding product line of new ways to improve the performance of wireless networks, while lowering their acquisition, deployment, and maintenance costs.  The company sells its products through qualified value added resellers.